My resume writing gives you three crucial advantages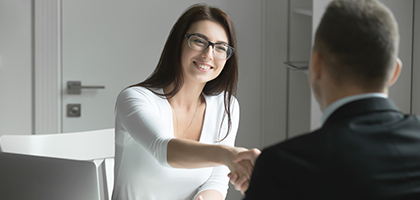 Get More Interviews
My "magic" resumes feature a "crucial" difference that opens the door to great career opportunities; I leverage your experience by presenting the full range of your accomplishments in a way that shows hiring managers how you will solve their problems. As you can see from my Testimonials, my clients love this approach.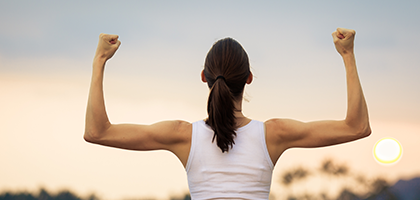 Become The Stronger Candidate
With a professionally crafted resume in your arsenal, you will be a stronger and more confident candidate. More interviews mean more practice, less pressure, and a better chance to land your ideal job.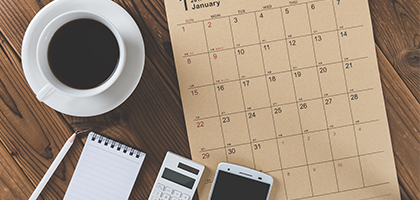 Maximize Interview Follow-Ups
Nailed the interview? If you're worried about ruining it with a follow-up letter, think again. A follow-up letter is still vital…
My magic resumes have helped almost a thousand job seekers find new jobs faster. In addition, many of those clients received multiple interview invitations within one or two weeks.
Here's what some clients say about my help:

Andrew O'Brian
CEO, Quiport Corporation
"Thank you for your tremendous support . . . the resume was crucial in terms of selling my skills. I am off to manage five international airports as the CEO. It was a pleasure to work with you."

Eric Li
Accountant
"Your magic resume writing won more than ten interviews within just three weeks and played a crucial role in landing a job with a major local company and as a board member of a non-profit. Besides the offer I accepted, I got two other offers."

Agne Zurauskaite
Business Development Manager, The Economist
"In the 16 days since you sent me the resume package, I've been called for five interviews – in the middle of the recession!"
Why you need one of my Resumes
If you're in the market for new employment, I cannot stress just how important it is to have a professional resume writer who knows how to conduct a revealing interview, who asks probing questions, and who digs beneath the surface of your job history. Uncovering the full range of your strengths, accomplishments, and value will pique the interests of employers and recruiters and quickly open the doors to job interviews.
Human resources surveys show that most job applicants fail to highlight the full range of their skills and abilities in their resumes. Allow me to identify, present, and emphasize your accomplishments and character traits while building your confidence, and then I'll show you how to take full advantage of the crucial difference between an average resume, and one of my "magic resumes" that makes job interviews happen.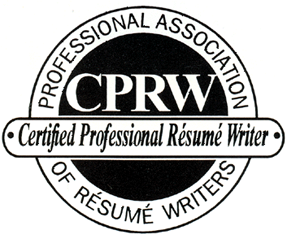 Vancouver's Certified Professional Resume Writer
Certified Professional Resume Writers are an association of leaders in the career industry whose expertise lie in the crafting of effective resumes. Their purpose is to set a standard for excellent products and services which help clients reach their career goals. As a member of this association, I vow to offer my clients unbeatable service and to uphold the standards set out by the CPRW.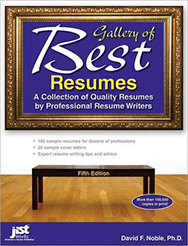 Featured In:
The Gallery of Best Resumes: A Collection of Quality Resumes is a collection of 150 sample resumes and 30 cover letters which showcases the best works from professional resume writers worldwide.